Oxford Pathways
The Pathways Programme is an initiative coordinated by the Colleges of the University of Oxford, with support from the Sutton Trust, for year 10 to year 13 students. Although not solely maths-focused, the programme aims to provide information, advice and guidance on higher education and Oxford to academically able students, and staff members, in non-selective state schools with little history of student progression to Oxford. All of their events are free. Different events are run for different ages: Year 10 Taster Days, Year 11 Investigating Options, and Year 12 Study Days.
UKMT Team Maths Challenge
The UKMT organises the Team Maths Challenge for pupils in Year 8 and Year 9 (and equivalent). A team consists of four pupils, and teams should have no more than two pupils from the upper age group. Regional Finals are held throughout the country (the Mathematical Institute hosts the Oxfordshire Regional Finals) and qualifying teams from the Regional Finals will be invited to compete at a one-day National Final held in London.
Further Maths What Next?
Date: UNDER REVIEW
Audience: Year 12 (March) and Years 11 and 12 (June)
Studying Further Maths A-level, but not sure what you want to do at University? Want to know a bit more about Maths–related degree subjects that don't appear on the school curriculum? Oxford's Mathematical Institute, Departments of Computer Science, Statistics and Engineering Science are delighted to welcome A-level students, from UK schools, to the "Further Maths — What Next?" event. The day draws together subject areas from across the University who are looking for prospective students with a real aptitude for Maths. Attendees will attend a range of short taster sessions on subjects that list Further Maths as either a 'highly desirable' or 'helpful' A-level for Oxford applicants to have.
For more information and booking see: Further Maths What Next?
Royal Institution Masterclasses
The Royal Institution coordinates enriching masterclasses for students across the UK. The mathematics masterclasses are designed to encourage, inspire and engage young people in the art and practice of mathematics. The highly interactive sessions introduce students to aspects or applications of maths which are not usually covered in the school curriculum. The age range varies from Primary Mathematics Masterclasses, Secondary Mathematics Masterclasses (Year 8 and above), Engineering Masterclasses (Year 9), and Computer Science Masterclasses.
The Mathematical Institute runs and hosts the Oxfordshire Royal Institution Mathematics Masterclasses (Years 9-11). Teachers at local state schools will receive a pack each October asking them to nominate students for the classes, which run on six Saturdays from January to March.
Arranging a visit to or from Oxford
To be notified of upcoming Mathematics outreach events, join our mailing list here. You can find a list of outreach events going on in Oxford at the university's outreach calendar and a complete list of Oxford and Cambridge events at the Oxford and Cambridge Collaborative Outreach Network.
If you're a teacher interested in bringing students to the Mathematical Institute, please contact the Schools Liaison Officer to arrange a visit. Your school may already be in touch with an Oxford college through our link college programme; to find out which college covers outreach in your region, check this page (click on your local authority on the right of the page).
Philosophy Plus Science
Date: 15 January 2021
Audience: Year 11 and Year 12 students
What is chaos? What is infinity? Can machines think? The links between Science and Philosophy are broad and deep, extending well beyond the obvious overlaps in logic, artificial intelligence, and ethics. This taster day provides an opportunity to find out more about how science and philosophy intertwine. See how Computer Science, Physics, and Mathematics all have one thing in common: Philosophy. This event is an opportunity for students who are considering applying for a joint degree in these subjects, and want to find out more.
Read more
PROMYS Europe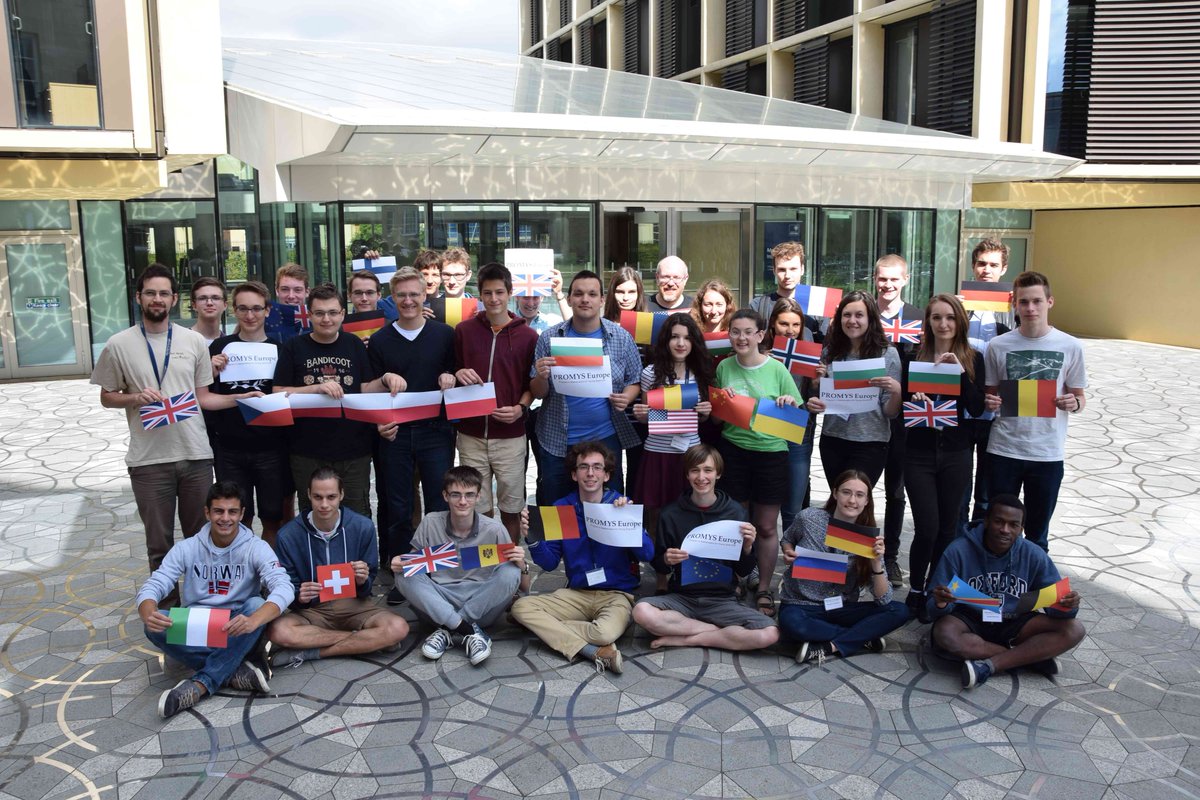 PROMYS Europe, a challenging six-week residential mathematics summer programme at the University of Oxford, UK, is designed to encourage mathematically ambitious students aged 16+ to explore the creative world of mathematics. Participants (who come from across Europe) tackle fundamental mathematical questions within a richly stimulating and supportive community of fellow first-year students, returning students, undergraduate counsellors, research mentors, faculty, and visiting mathematicians. Past guest lecturers have included Professors Sir Andrew Wiles, Sir Roger Penrose, Ben Green and Simon Singh.

Applications open early in January and close mid-March. PROMYS Europe is dedicated to the principle that no student should be unable to attend for financial reasons, and full and partial financial aid is available. PROMYS Europe is a partnership of PROMYS, Wadham College and the Mathematical Institute at the University of Oxford, and the Clay Mathematics Institute.
Other websites and resources