Joshua Bull - Agent-based model coasters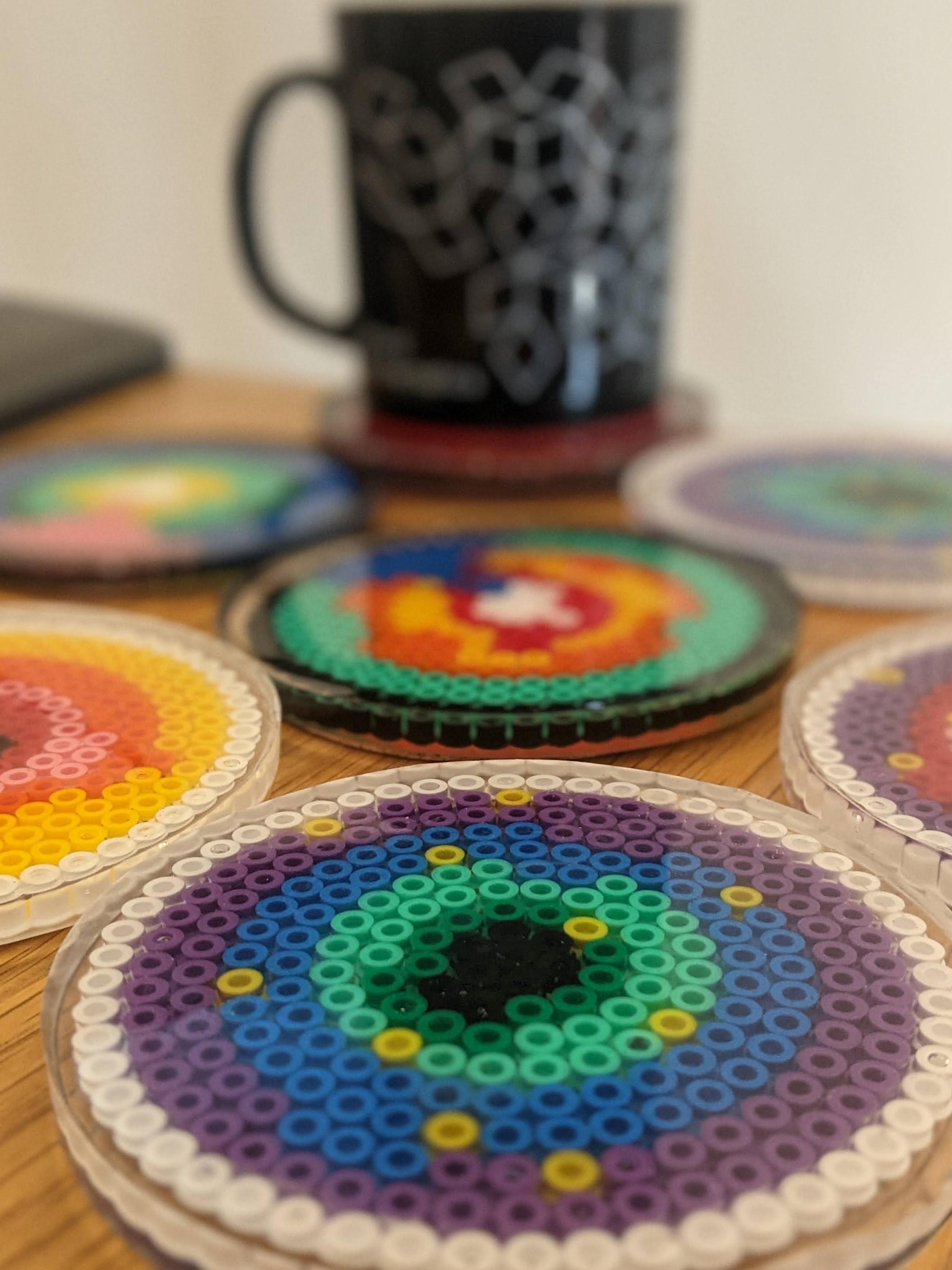 Working from home has brought many challenges, not least "where should I put all my cups of tea?". What better solution than home-made coasters that show an agent-based model of microbeads infiltrating a tumour spheroid? Based on work we published last year (see Figs 2 and 3 of https://doi.org/10.1371/journal.pcbi.1007961 ), I artistically dunked plastic beads into epoxy resin to represent the types of oxygen gradient and microbead movement that our model described. The foreground image is the colour scheme from our paper, but I branched out a bit for some of the other coasters.
Joshua Bull is a Postdoctoral Research Associate in Mathematical Biology based at the Mathematical Institute.