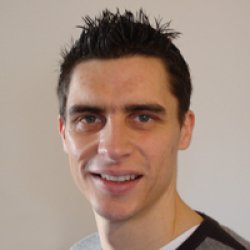 Dr David Hewett
DPhil, MMath
Status
Visiting Professor, Research Fellow, Lecturer
Address
Mathematical Institute
University of Oxford
Andrew Wiles Building
Radcliffe Observatory Quarter
Woodstock Road
Oxford
OX2 6GG
Major / recent publications
Research interests
My main research interest concerns the mathematical study of wave propagation and its applications.
My research is at the interfaces between mathematical modelling, asymptotic analysis and rigorous applied and numerical analysis.
Recent publications
Homogenized boundary conditions and resonance effects in Faraday cages.
Hewett, D
Hewitt, I
Proceedings. Mathematical, physical, and engineering sciences
issue 2189
(01 May 2016)
Erratum: The diffracted field near the edge of a thin screen [J. Acoust. Soc. Am. 134(6), 4303-4306 (2013)].
Hewett, D
Svensson, U
The Journal of the Acoustical Society of America
volume 137
issue 3
1605-
(Mar 2015)
Diffraction by a right-angled impedance wedge: an edge source formulation.
Hewett, D
Morris, A
The Journal of the Acoustical Society of America
volume 137
issue 2
633-639
(Feb 2015)