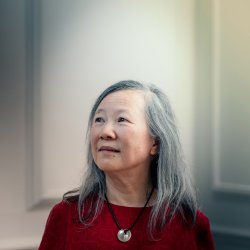 Dr Tsou Sheung Tsun
BA (Hong Kong), MA (Oxon), DSc (Geneva)
President, Centre International de Mathematiques Pures et Appliquees, Nice, France.
Address
Mathematical Institute
University of Oxford
Andrew Wiles Building
Radcliffe Observatory Quarter
Woodstock Road
Oxford
OX2 6GG
Major / recent publications
Research papers:
http://people.maths.ox.ac.uk/tsou/recentpubl.html
Editorial work:
Encyclopaedia of Mathematical Physics, 5 volumes, pulbished May 2006, Elsevier (Editors: Jean-Pierre Francoise, Greg Naber, and Tsou Sheung Tsun). 
Advisory Board, Afrika Matematika.
Recent publications
Topological defects in a deformed gauge theory
Faizal, M
Tsun, T
Nuclear Physics B
volume 924
588-602
(Nov 2017)
Supersymmetric Duality in Deformed Superloop Space
Faizal, M
Tsun, T
Foundations of Physics
volume 45
issue 11
1421-1432
(28 Nov 2015)
Supersymmetric duality in superloop space
Faizal, M
Tsun, T
The European Physical Journal C
volume 75
issue 7
(08 Jul 2015)
A first test of the framed standard model against experiment
Bordes, J
Chan, H
Tsou, S
International Journal of Modern Physics A
volume 30
issue 11
(20 Apr 2015)
Polyakov Loops for the ABJ Theory
Faizal, M
Tsun, T
International Journal of Theoretical Physics
volume 54
issue 3
896-909
(05 Mar 2015)
Research interests
Mathematical Physics; gauge theory; fermion masses and mixing, neutrino oscillations; structure of the Standard Model.
Recent books
Encyclopedia of mathematical physics
Tsou, S
(06 Jun 2006)
Further details
Portrait by Sophia Spring, in the Wadham College collection