Oxford Mathematics Online Exhibition 2020
Oxford Mathematics Online Exhibition 2020
Oxford Mathematics Online Exhibition 2020
Alongside the mathematics, the Andrew Wiles Building, home to Oxford Mathematics, has always been a venue for art, whether on canvas, sculpture, photography or even embedded in the maths itself.
However, lockdown has proved especially challenging for the creative arts with venues shut. Many have turned to online exhibitions and we felt that not only should we do the same but by so doing we could stress the connection between art and science and how both are descriptions of our world.
Beth Thomas - Crochet Hexagons
Rachel Laing - Origami Polyhedron
Victor Lisinski - Singing Bowls
Monica-Maria Minea - Drawings
Maximilian Cairney-Leeming - 3D printed Sierpinski
Rosemary Williamson - Sierpinski Sphere
Michael Negus - Origami Polyhedra
Anna Knight - Knitted Klein Bottle Hat
Chris Uren & Tom Crawford - Tattoos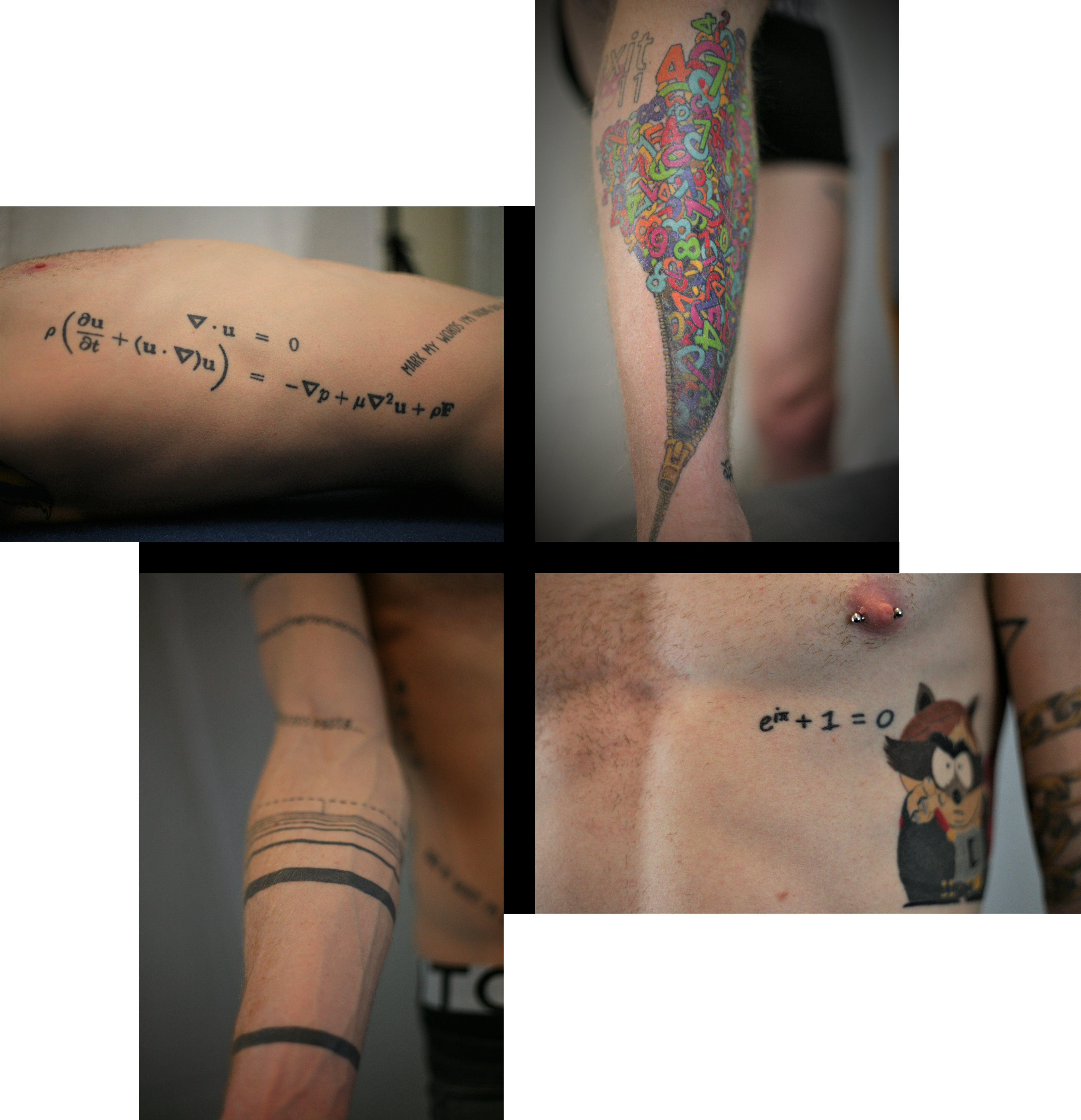 These photos, taken by Christopher Uren, show a selection of the mathematical tattoos of Tom Crawford. 
Maximilian Purewal - Origami Frogs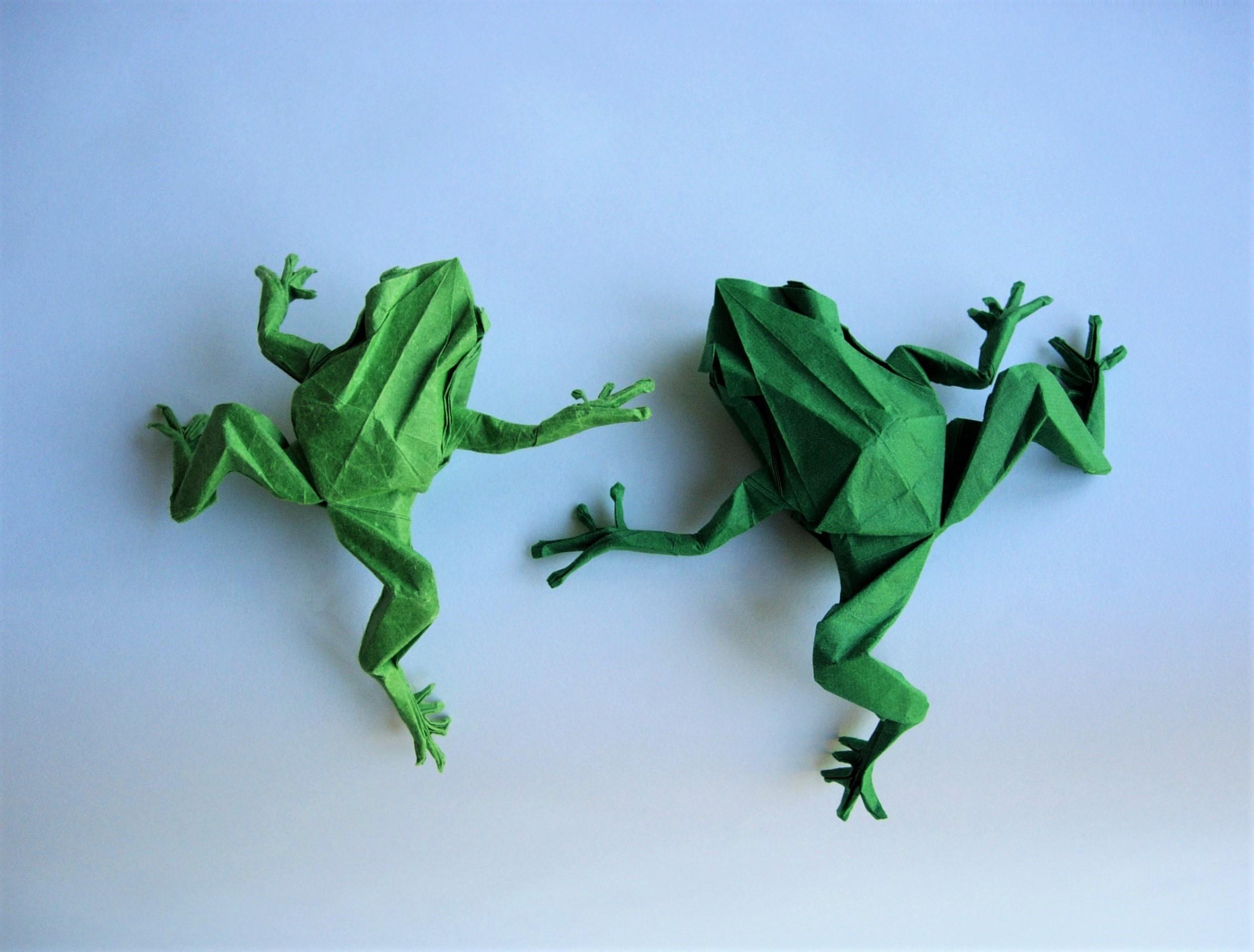 Two tree frogs folded from uncut squares.
Mareli Grady and 3-year-old