Mareli Grady - Islamic Geometry
Mareli Grady - Islamic Geometry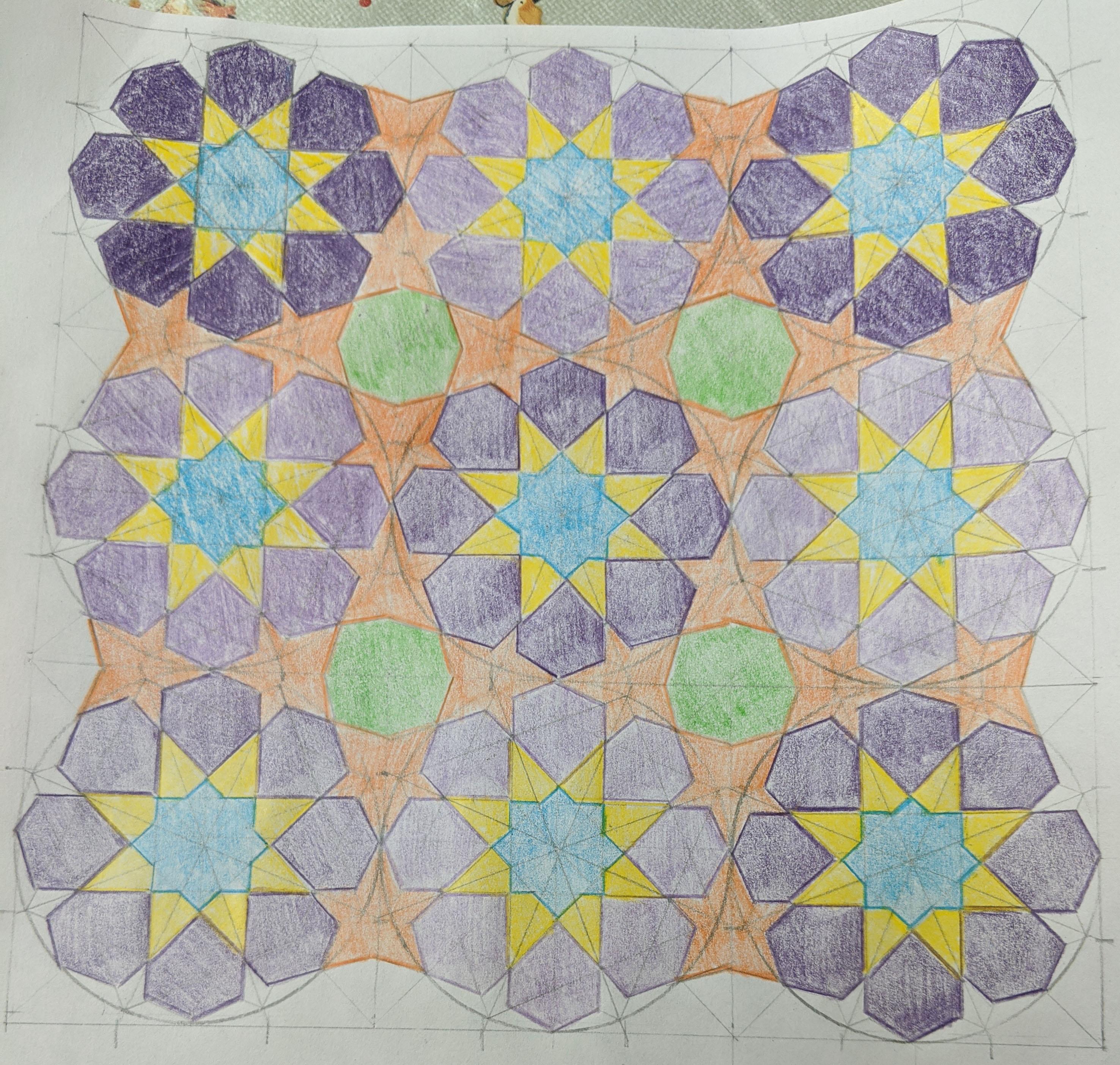 Hand-drawn Islamic geometry pattern. Translational, reflectional and rotational symmetry is displayed both in the overall design, with reflection and rotational symmetry in the individual units.
Drawing this by hand turned out to be much harder than imagined, as can be seen by the imperfections.
Mareli is Schools Liaison Officer (Department of Statistics) & Outreach Event Coordinator (Mathematical Institute), University of Oxford.