PDE CDT Students & Alumni Reunion Event
PDE CDT Students & Alumni joined a 2 day Reunion Event at St Anne's College and online to network whilst learning about new developments in their chosen career paths. Attendees also got to the catch up with their supervisors, cohort mentors, directors and key industry contacts. Sessions included team building exercises as well skill based activities that are designed to facilitate knowledge exchange across multiple industries, and broaden connections with professionals outside of their academic community!
Click  PDE_CDT_Students_Alumni_Event_Group_Photo.png to download a high resolution copy.
Speakers:
Dr Andreas Søjmark, London School of Economics (Cohort 2 Alumni)
Bogdan Raiță, Scuola Normale Superiore di Pisa (Cohort 1 Alumni)
Dr Matthew Schrecker, University College London (Cohort 1 Alumni)
Nikolaos Kolliopoulos, Carnegie Mellon University (Cohort 1 Alumni)
Miles Caddick, Highgate School (Cohort 1 Alumni)
Dr Ioannis Papadopoulos, Imperial College London (Cohort 4 Alumni)
Prof. Grigory Seregin, Mathematical Institute, University of Oxford (Emeritus - Oxford Centre for Nonlinear PDEs)
PDE CDT Students & Alumni Reunion Event Final Programme.pdf
WATCH ON DEMAND:     DAY ONE     DAY TWO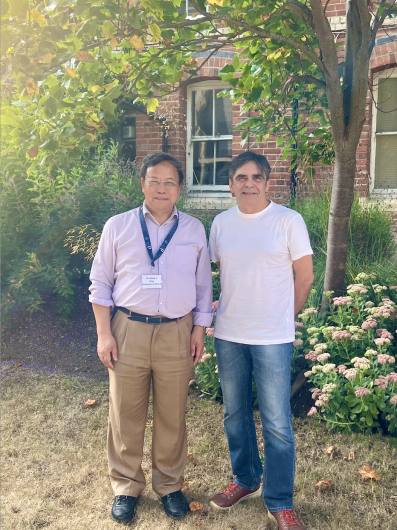 Organisers:
Administrator:
Kerri Louise Howard FInstAM ACIM