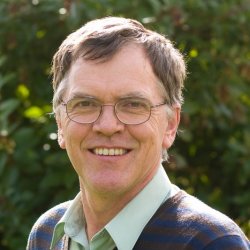 Prof. Colin Please
BSc, MSc, DPhil
Professor of Applied Mathematics,
University Lecturer in Industrial and Interdisciplinary Mathematics,
Address
Mathematical Institute
University of Oxford
Andrew Wiles Building
Radcliffe Observatory Quarter
Woodstock Road
Oxford
OX2 6GG
Recent publications
Homogenised model for the electrical current distribution within a submerged arc furnace for silicon production
Luckins, E
Oliver, J
Please, C
Sloman, B
van Gorder, R
European Journal of Applied Mathematics
volume 33
issue 5
828-863
(13 Aug 2021)
Physical modelling of the slow voltage relaxation phenomenon in lithium-ion batteries
Kirk, T
Please, C
Chapman, S
Journal of The Electrochemical Society
volume 168
(16 Jun 2021)
Asymptotic reduction of a lithium-ion pouch cell model
Timms, R
Marquis, S
Sulzer, V
Please, C
Chapman, S
SIAM Journal on Applied Mathematics
volume 81
issue 3
765-788
(04 May 2021)
Homogenisation applied to thermal radiation in porous media
Rooney, C
Please, C
Howison, S
European Journal of Applied Mathematics
volume 32
issue 5
784-805
(03 Dec 2020)
Research interests
Professor Colin Please works on the mathematical modelling of physical phenomena arising in practical problems and interpreting the results
into the original context His research takes place at the interface ofmathematics with other disciplines primarily engineering, and bio-science. He develops mathematical models primarily using partial differential equations employing asymptotic methods and numerical methods to understand the resulting behaviour.  He has a particular longstanding interest in Mathematics with Industry Study Groups which are very active in the UK with rapidly growing similar activities internationally.  These Study Groups bring academic mathematicians together with practitioners in
industry to identify methods for modelling their technical problems arising in industrial manufacturing processes. They are a fantastic method for training new applied mathematicians in the methods of mathematical modelling.
He is a director of the EPSRC Centre for Doctoral Training in Industrially Focussed Mathematical Modelling.
He is currently particuarly interested in modelling of batteries with collborations through the Faraday Institute (details are available: here)