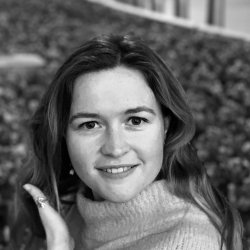 Valentina Semenova
Address
Mathematical Institute
University of Oxford
Andrew Wiles Building
Radcliffe Observatory Quarter
Woodstock Road
Oxford
OX2 6GG
Major / recent publications
Teaching
TA in Logic; Tutor and TA in Networks (Oxford). Adjust professor of Big Data and Python (Webb Institute). TA in Data Analytics and Business Analytics (Columbia University).
Research interests
Big Data, Finance, Social Media, NLP.
Further details
I am a PhD candidate in mathematics at Oxford University, a member of the Institute for New Economic Thinking as well as the Oxford Man Institute of Quantitative Finance. I look into how granular data can help us understand the world we live in - from the influence that individual investors have on asset prices, to the ties between polarization and macroeconomic variables. I strive to apply the latest machine learning techniques in networks and NLP, such as graph neural networks, to push our understanding of business, economic growth and finance. Prior to my PhD, I worked at Palantir and Goldman Sachs.