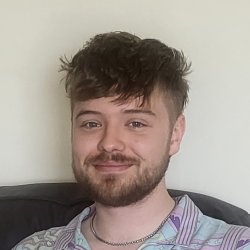 Adam Christopher Jones
MMath
Address
Mathematical Institute
University of Oxford
Andrew Wiles Building
Radcliffe Observatory Quarter
Woodstock Road
Oxford
OX2 6GG
Teaching
(Y23–24) Stipendiary Lecturer in Applied Mathematics at Lincoln College.
(TT22–23) A8 Probability, A9 Statistics. Tutor at Lincoln College.
(HT22–23) B8.3 Mathematical models of financial derivatives, two sets. TA.
Research interests
While my interests are broad in mathematical finance, I am currently working on distributionally robust optimisation (DRO) and deep hedging. Distributional shift is a core problem in machine learning, not least in quant finance, and DRO is a framework to tackle it.
Further details
Prior, I studied at Warwick for my MMath and specialised in dynamical systems and ergodic theory, which I am still interested in but do not research.
Now, I'm supervised by Prof Blanka Horvath and working closely with JPMorgan.