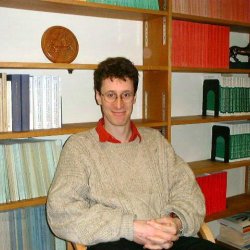 +44 1865 615175
Research groups:
Address
Mathematical Institute
University of Oxford
Andrew Wiles Building
Radcliffe Observatory Quarter
Woodstock Road
Oxford
OX2 6GG
Research interests:
I am a University Lecturer in the Mathematical Institute. I obtained my PhD from the University of Cambridge and held post-doctoral positions at the University of Cambridge and the University of California, San Diego. I previously held academic positions at the Universities of Edinburgh and Bristol before moving to Oxford in 2000.
My research interests are in the area of probability, stochastic processes, mathematical finance and fractals. For further information see my webpage.