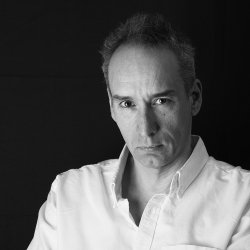 Prof. Alain Goriely FRS
Ph D
Director of External Relations and Public Engagement
Statutory Professor (Chair) of Mathematical Modelling
​Director of the Oxford Centre for Industrial Applied Mathematics (OCIAM)
Director of the Oxford Centre for Collaborative Applied Mathematics (OCCAM)
Director of the International Brain and Mechanics Trauma Lab (IBMTL)
Fellow of SIAM and the IMA
Address
Mathematical Institute
University of Oxford
Andrew Wiles Building
Radcliffe Observatory Quarter
Woodstock Road
Oxford
OX2 6GG
Recent books
Applied Mathematics
Goriely, A
(22 Feb 2018)
Preface
Goriely, A
(01 Jan 2017)
The Mathematics and Mechanics of Biological Growth
Goriely, A
(01 Jan 2017)
New Trends in the Physics and Mechanics of Biological Systems: Lecture Notes of the Les Houches Summer School: July 2009
Amar, M
Goriely, A
Müller, M
Cugliandolo, L
(22 Sep 2011)
Integrability and Nonintegrability of Dynamical Systems
Goriely, A
(2001)
Recent publications
Correlating tau pathology to brain atrophyusing a physics-based Bayesian model
Goriely, A
Engineering with Computers
(07 Jun 2022)
Active filaments I: Curvature and torsion generation
Kaczmarski, B
Moulton, D
Kuhl, E
Goriely, A
Journal of the Mechanics and Physics of Solids
volume 164
(10 May 2022)
Centrioles generate a local pulse of Polo/PLK1 activity to initiate mitotic centrosome assembly
Wong, S
Wilmott, Z
Alvarez-Rodrigo, I
Zhou, F
Chau, K
Goriely, A
Raff, J
EMBO Journal
volume 41
(03 May 2022)
Rheology of Growing Axons
Oliveri, H
de Rooij, R
Kuhl, E
Goriely, A
(04 Apr 2022)
The role of clearance in neurodegenerative diseases
Brennan, G
Thompson, T
Oliveri, H
Rognes, M
Goriely, A
(Apr 2022)
A rod theory for liquid crystalline elastomers
Goriely, A
Moulton, D
Mihai, L
Journal of Elasticity
(27 Jan 2022)
Mathematical models of neuronal growth
Oliveri, H
Goriely, A
Biomechanics and Modeling in Mechanobiology
volume 21
89-118
(07 Jan 2022)
The physical basis of mollusk shell chiral coiling
Chirat, R
Goriely, A
Moulton, D
Proceedings of the National Academy of Sciences
volume 118
issue 48
(22 Nov 2021)
Centrioles generate a local pulse of Polo/PLK1 activity to initiate mitotic centrosome assembly
Wong, S
Wilmott, Z
Saurya, S
Alvarez-Rodrigo, I
Zhou, F
Chau, K
Goriely, A
Raff, J
bioRxiv
(26 Oct 2021)
Predicting brain atrophy from tau pathology: a summary of clinical findings and their translation into personalized models
Schafer, A
Chaggar, P
Thompson, T
Goriely, A
Kuhl, E
Brain Multiphysics
volume 2
(12 Oct 2021)
Nematic liquid crystalline elastomers are aeolotropic materials
Mihai, L
Goriely, A
Proceedings of the Royal Society A: Mathematical, Physical and Engineering Sciences
volume 477
issue 2253
(08 Sep 2021)
Braiding Braak and Braak: staging patterns and model selection in network neurodegeneration
Putra, P
Thompson, T
Chaggar, P
Goriely, A
Network Neuroscience
volume 5
issue 4
929-956
(31 Aug 2021)
Effects of B.1.1.7 and B.1.351 on COVID-19 dynamics: a campus reopening study
Linka, K
Peirlinck, M
Schafer, A
Ziya Tikenogullari, O
Goriely, A
Kuhl, E
Archives of Computational Methods in Engineering
volume 28
issue 6
4225-4236
(23 Aug 2021)
Universal deformations in anisotropic nonlinear elastic solids
Yavari, A
Goriely, A
Journal of the Mechanics and Physics of Solids
volume 156
(20 Aug 2021)
Ligand-assisted growth of nanowires from solution
Burlakov, V
Goriely, A
Applied Sciences
volume 11
issue 16
(20 Aug 2021)
Liquid crystal elastomers wrinkling
Goriely, A
Mihai, L
Nonlinearity
volume 34
issue 8
(06 Jul 2021)
Instabilities in liquid crystal elastomers
Mihai, L
Goriely, A
MRS Bulletin
volume 46
issue 9
784-794
(17 Jun 2021)
Global and local mobility as a barometer for COVID-19 dynamics.
Linka, K
Goriely, A
Kuhl, E
Biomechanics and modeling in mechanobiology
volume 20
issue 2
651-669
(Apr 2021)
Research interests
Methods of Applied Mathematics (differential equations, dynamical systems,...)
Discrete and continuum mechanics, elasticity, plasticity.
Application of mechanics and mathematics to biology.
Mathematical modelling in physics and engineering.
Interesting and otherwise unclassifiable mathematical problems.