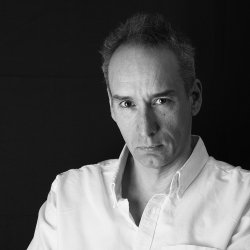 Director of External Relations and Public Engagement
Statutory Professor (Chair) of Mathematical Modelling
​Director of the Oxford Centre for Industrial Applied Mathematics (OCIAM)
Director of the Oxford Centre for Collaborative Applied Mathematics (OCCAM)
Fellow of SIAM and the IMA
Personal website:
+44 1865 615169
Research groups:
Address
Mathematical Institute
University of Oxford
Andrew Wiles Building
Radcliffe Observatory Quarter
Woodstock Road
Oxford
OX2 6GG
Recent Books:
Applied Mathematics

ISBN-13: 9780198754046 (22 February 2018)
The Mathematics and Mechanics of Biological Growth

ISBN-13: 9780387877105 (1 January 2017)
New Trends in the Physics and Mechanics of Biological Systems: Lecture Notes of the Les Houches Summer School: July 2009

ISBN-13: 9780199605835 (22 September 2011)
Integrability and Nonintegrability of Dynamical Systems

ISBN-13: 9789812811943 (2001)
Research interests:
Methods of Applied Mathematics (differential equations, dynamical systems,...)
Discrete and continuum mechanics, elasticity, plasticity.
Application of mechanics and mathematics to biology.
Mathematical modelling in physics and engineering.
Interesting and otherwise unclassifiable mathematical problems.