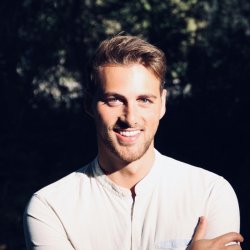 Fabrice Wunderlich
MSc Mathematics (TU Berlin)
Address
Mathematical Institute
University of Oxford
Andrew Wiles Building
Radcliffe Observatory Quarter
Woodstock Road
Oxford
OX2 6GG
Major / recent publications
Teaching
TT 2023:
M3: Statistics and Data Analysis (Lecturer at Lady Margaret Hall)
HT 2023:
A9: Statistics (Lecturer at Lady Margaret Hall)
MT 2022:
M2: Analysis I - Sequences and Series (Lecturer at Lady Margaret Hall and Tutor at Magdalen College)
HT 2022:
B8.2: Continuous Martingales and Stochastic Calculus (Tutor, TA)
M2: Analysis II - Continuity and Differentiability (Tutor at Regent's Park College)
MT 2021:
B4.1: Functional Analysis I (TA)
Research interests
My current research centres around weak convergence of stochastic integrals with respect to càdlàg semimartingale integrators; in particular under the different Skorokhod topologies.
Further details
I am a doctoral candidate in the EPSRC CDT in Mathematics of Random Systems with a broad interest in the theoretical foundations of stochastic analysis, working under the supervision of Andreas Søjmark and Ben Hambly.
"Before I had studied [...] for [...] years, I saw mountains as mountains, and rivers as rivers.
When I arrived at a more intimate knowledge, I came to the point where I saw that mountains are not mountains, and rivers are not rivers.
But now that I have got its very substance, I am at rest. For it's just that I see mountains once again as mountains, and rivers once again as rivers."