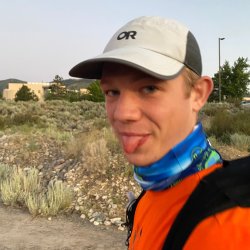 Jason Michael Rader
Address
Mathematical Institute
University of Oxford
Andrew Wiles Building
Radcliffe Observatory Quarter
Woodstock Road
Oxford
OX2 6GG
Research interests
Main research interests:
- Scientific machine learning.
- Optimisation and numerical methods.
Stuff I find interesting but are not primary research interests:
- Differentiable programming and ML compilers.
Further details
I work on scientific machine learning and optimisation.
While at Google X I co-authored Lineax: a JAX library for linear solves and linear least squares (https://github.com/google/lineax).
I live out of a backpack and regularly travel to run international ultra-endurance races.