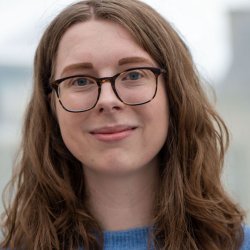 Katherine Benjamin
MMathCompSci
Address
Mathematical Institute
University of Oxford
Andrew Wiles Building
Radcliffe Observatory Quarter
Woodstock Road
Oxford
OX2 6GG
Major / recent publications
Benjamin K, Bhandari A, Shang Z, Xing Y, An Y, Zhang N, Hou Y, Tillmann U, Bull KR, & Harrington HA. (2022). Multiscale topology classifies and quantifies cell types in subcellular spatial transcriptomics. Preprint.
Benjamin K, Mukta L, Moryoussef G, Uren C, Tillmann U, Harrington HA, & Barbensi A. (2023). Homology of homologous knotted proteins. Journal of the Royal Society Interface 20(201).
Benjamin K. (2021). Sum-free sets which are closed under multiplicative inverses. Online Journal of Analytic Combinatorics 16.
Prizes, awards, and scholarships
JT Hamilton Scholarship, Balliol College
Research interests
Topological Data Analysis and its applications to biology
Teaching
HT 23 – Tutor for C3.9 Computational Algebraic Topology
MT 22 – TA for B3.5 Topology and Groups
HT 22 – TA for B1.2 Set Theory